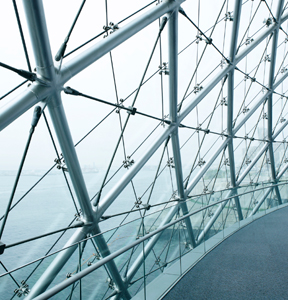 ourSTRATEGY Bastion Infrastructure Group is an independent investment management firm specializing in long-life, low-risk infrastructure assets. Our focus is on building portfolios of stable infrastructure assets that offer investors inflation-linked returns.
ourEXPERIENCE The team, led by Ron Lepin, has a long history of making successful investments through a variety of market environments. The senior investment professionals are experienced in leading complex deals in multiple markets and sectors. Bastion's investment process is built around the experience that the team has in sourcing, analyzing and closing on investments. Our asset management team works closely with portfolio companies to drive value and manage risk.
ourSTRUCTURE Our business model is part of our strength. Bastion is majority owned and controlled by the management team. As an independent firm, Bastion has no conflicts to manage. The team is aligned with investors and can focus exclusively on optimizing returns for investors.